PrimeShip-HULL/HCSR (Software for CSR BC & OT)
Introduction
PrimeShip-HULL/HCR is a powerful advanced calculation software package for use with the IACS' Common Structural Rules for Bulk Carriers and Oil Tankers (CSR BC & OT). Due to the many design support functions will help designers of bulk carriers and oil tankers to ensure their designs are efficient and CSR BC & OT compliant.
Features
Design lead time shortened
PrimeShip-HULL/HCSR makes use of a data linkage system which is capable of using all leading commercial 3D CAD systems such as NAPA as well as a 3D-model generating function for hull structural analysis directly from rule calculation data; therefore, there is no longer any need to re-input model data such as dimensions, tank capacity and over and over again each the model is used with a different software tool.
Structural optimization
PrimeShip-HULL/HCSR supports structural optimization through powerful functions such as "Case Study Tool," "Automatic Calculation of Required Scantlings," etc. to ensure the logical arrangement of steel material at the initial design stage.
Design quality improved
In order to help ensure the transparency of calculation flow and intermediate parameters, PrimeShip-HULL/HCSR is able to output detailed calculation log reports which allow users to easily understand and follow the entire calculation process from start to finish. These reports also make it easy to verify calculation results and examine how modifications in certain parameters will affect a case study.
Component
Rule Calculation Software
This rule calculation tool allows all of the calculations required by the CSR BC & OT to be performed precisely and quickly; moreover, the results of each of these calculations as well as other important information can be easily outputted in various formats. Using this tool, you will be able to carry out cross section calculations, hull girder strength assessments, local strength assessments, fatigue strength assessments and buckling strength assessments, etc. for the entire length of the ship.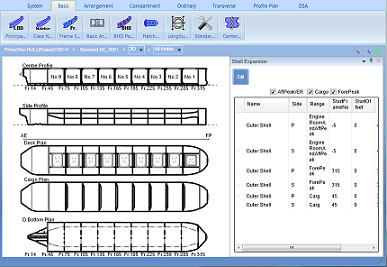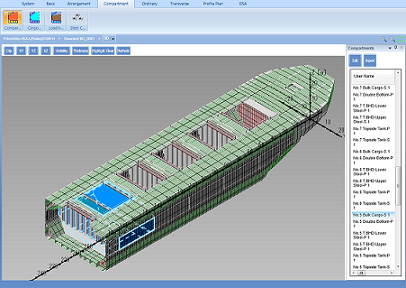 Direct Strength Analysis Software
This direct strength calculation tool allows users to conduct Finite Element Analysis (FEA) and perform strength assessments. Using Altair's HyperWorks as its platform, this tool strongly supports structural assessment work by providing design loads, boundary conditions, etc. in accordance with the CSR BC & OT requirements, thus making it possible for users to carry out a series of direct strength analyses.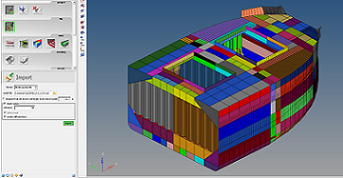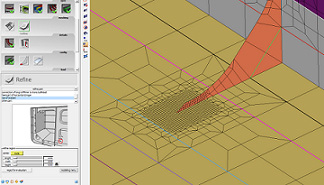 Please click here to apply
If you cannot acsess to the application form, please contact PrimeShip-HULL support desk below.
Applications and Inquiries
Inquiries about Software
PrimeShip-HULL Support Desk
(Rule Development Department, Nippon Kaiji Kyokai)
TEL: +(81)-3-5226-2180
Fax: +(81)-3-5226-2172
Email: primeship-hull@classnk.or.jp
Related Sites