Technical Services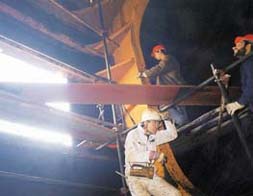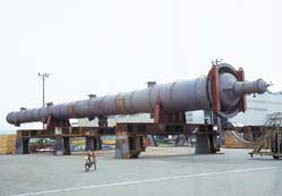 ClassNK provides a broad range of technical services born of its many years of experience performing survey and classification related work together with its extensive technical know-how.
Ship Related Technical Services
ClassNK offers technical services concerning ships and offshore structures.
Ship Related Appraisal and Certification Services
ClassNK's technical services also encompass a diverse spectrum of appraisal and certification services which include the following:
Hull underwriter surveys
Condition surveys
Damage surveys and inspections
Appraisal surveys for navigation
Design and strength evaluations
Ship Condition Assessment Program (CAP)
Fuel and lubricating oil analysis
Conformance certification of ship installations
Tonnage certification for passage through Suez and Panama canals
Industrial Inspection Services
ClassNK also carries out industrial surveys and inspections concerned with the machinery, materials and systems for shore-based plants, and other similar types of industrial structures as an inspection organization.
ClassNK has been authorized to carry out inspections during construction of boilers, pressure vessels, pressure piping, as well as other types of machinery for industrial use imported into each respective jurisdiction on behalf of the following Administrations:


・Hong Kong ・Malaysia ・New Zealand

Inspections as designated third party related to purchase contracts
Inspections as agents on behalf of purchaser
Related Pages